August 12, 2005: John and Scott Kayak to Martha's Vineyard.
July, 2005: Deschutes River Fly Fishing Trip.

Deschutes River Rainbow Trout, July 2005. Click on photo for a media player slideshow.
June, 2005: My largest striped bass to date. Taken out of Boston Harbor, slack tide. Estimated over 45" in length and in the high 30's for poundage. I let her go.,.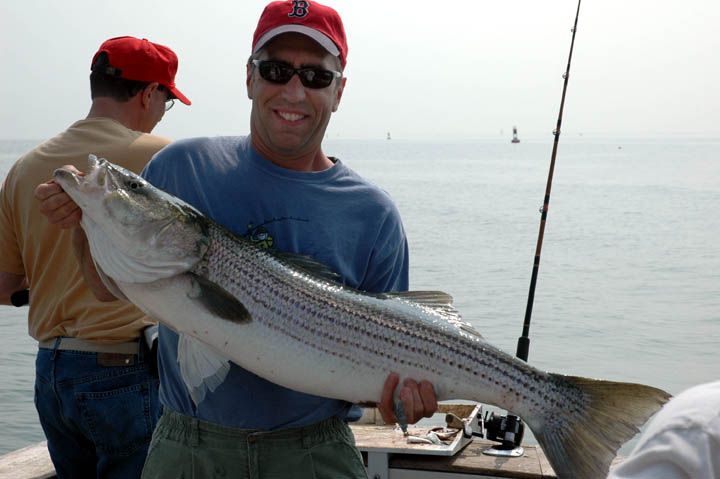 April, 2005: Belize, Central America, Trip, Fishing, snorkeling Photos.
March 23, 2005: Lunch with Ethan Zohn, Survivor: Africa Winner.
March 20, 2005: St. Pats 5K Race Finish movies. Click HERE for Carlos' 2nd place finish, click HERE for John's 7th place finish. Note, requires Apple's QuickTime player to view.
March, 2005: I'm working on a new business website: The Holistic Self Care Center, check it out!
February 20, 2005: Martha's Vineyard 20 Mile Road Race photos.

Pat, Carlos, Scott, Barry, John, still standing after Martha's Vineyard 20 mile road race.
February 2005: Piekos Family Photo Contest!